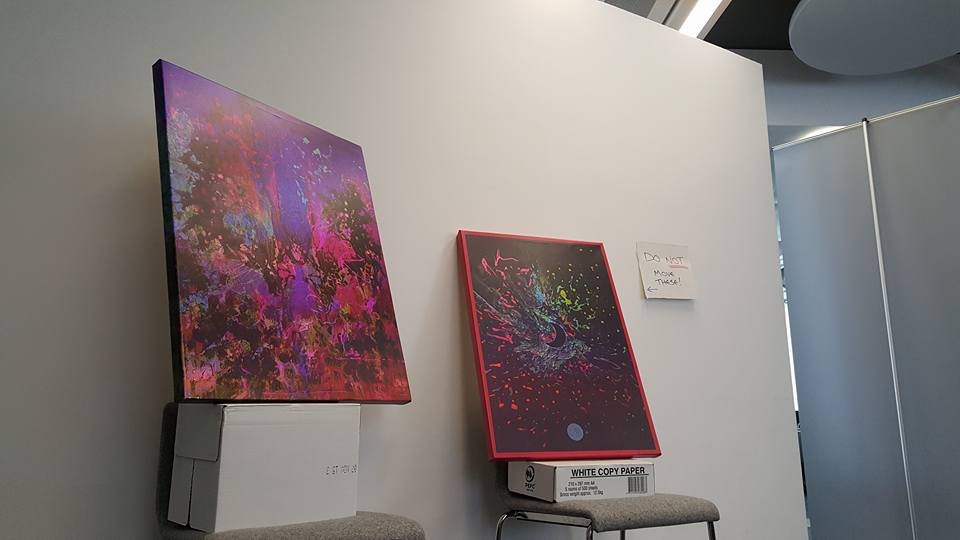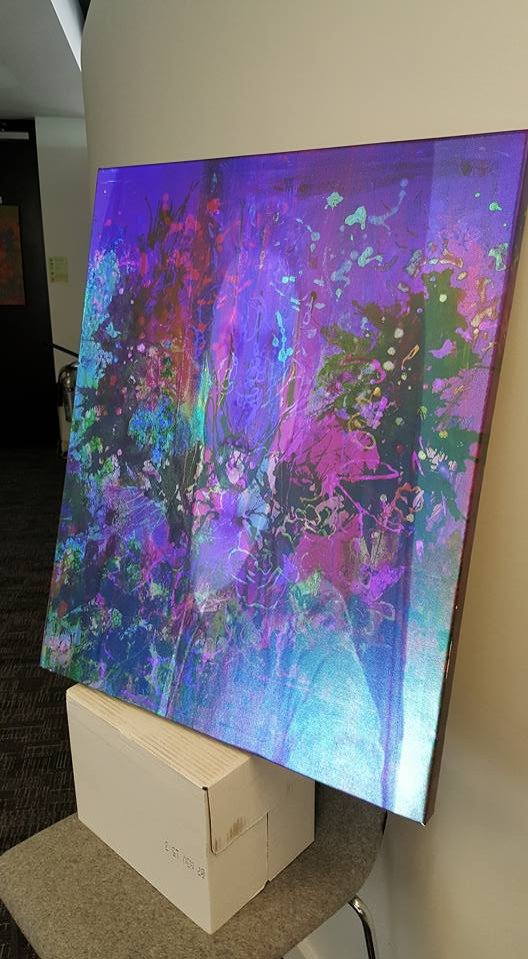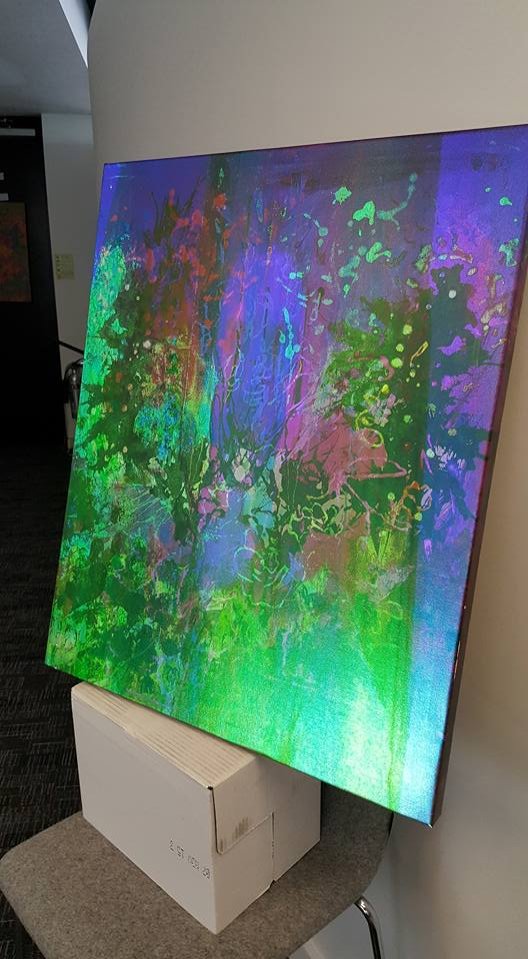 At a BBC Connected Studio hack day, I has the opportunity to collaborate with abstract painter Matt Evans (aka SnowSkull) on a prototype installation piece.
We took a few of his incredibly intricate physical paintings, and projection-mapped live visual content onto them. The mapping content ranged from simple colour changes (illustrated here) through to collaborative livecoded patterns that reacted to audio in the space.
This will hopefully be the first step into a larger piece of installation work if we can grab funding for it.
---