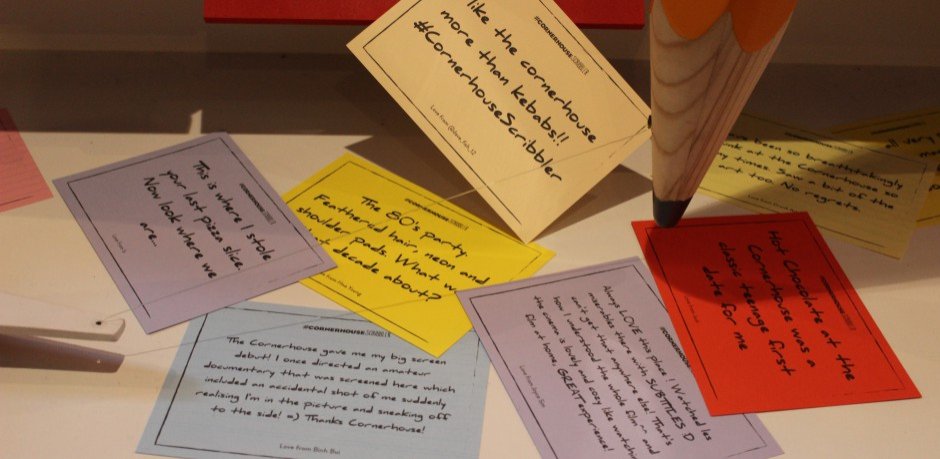 Cornerhouse Gallery was a legendary institution in Manchester – after 30 years time had come to close its doors and move to a new purpose-built facility and re-brand as the all encompassing HOME in the process.
We created Scribbler to capture some of the sentiment from the galleries dedicated visitors by allowing them to submit their memories, stories, and messages of support to be displayed all over the walls of the gallery in its final weeks.
The Scribbler received and printed thousands of poignant, clever and often hilarious memories, which slowly took over the gallery walls as the closure drew closer, only being dismantled when the gallery itself closed.
Built alongside Studio Audience, with sterling assistance from Rick Ogden and the Manchester Hackspace.
---
Up Next:
Circuit / Louise Bourgeois